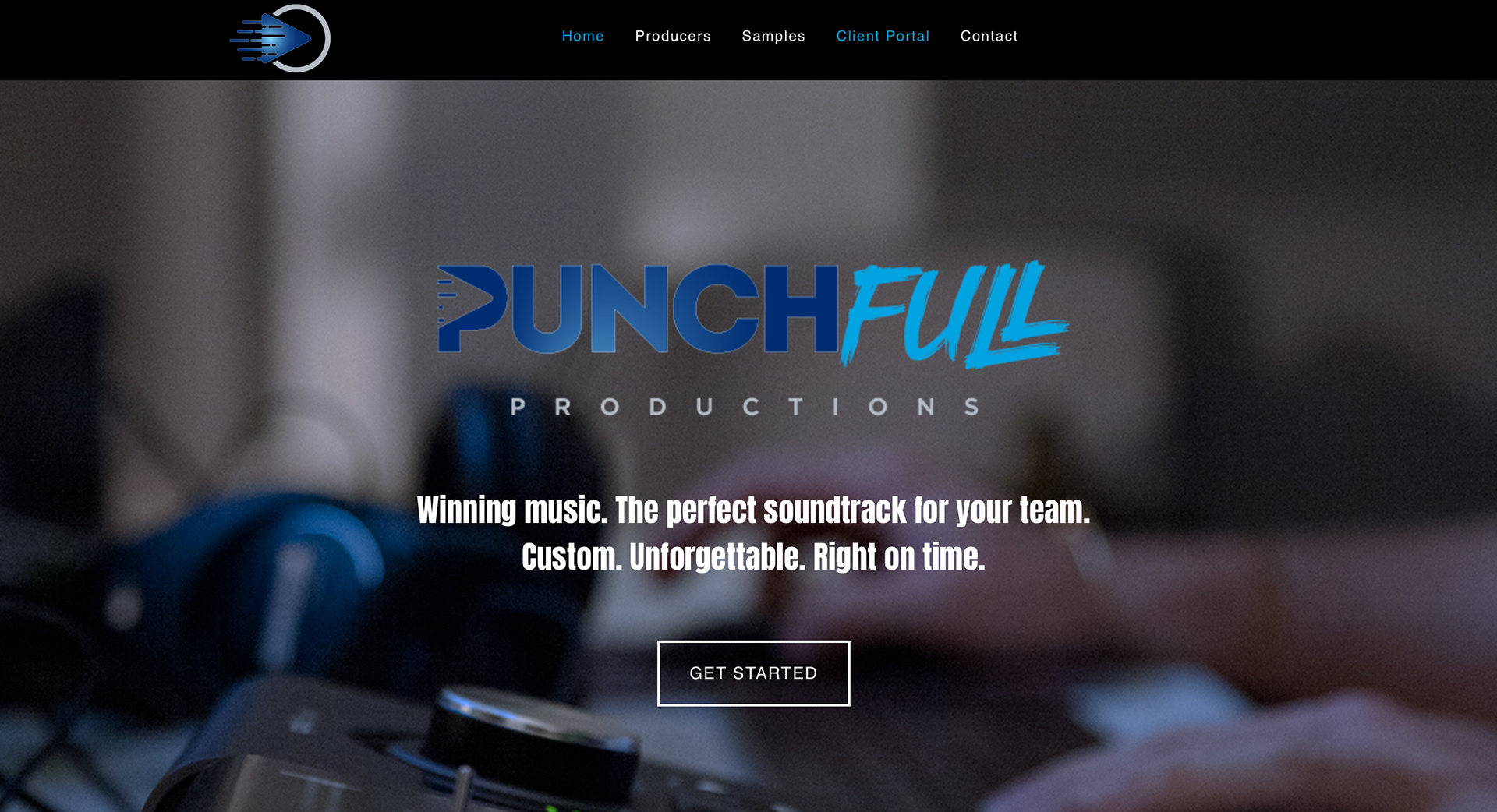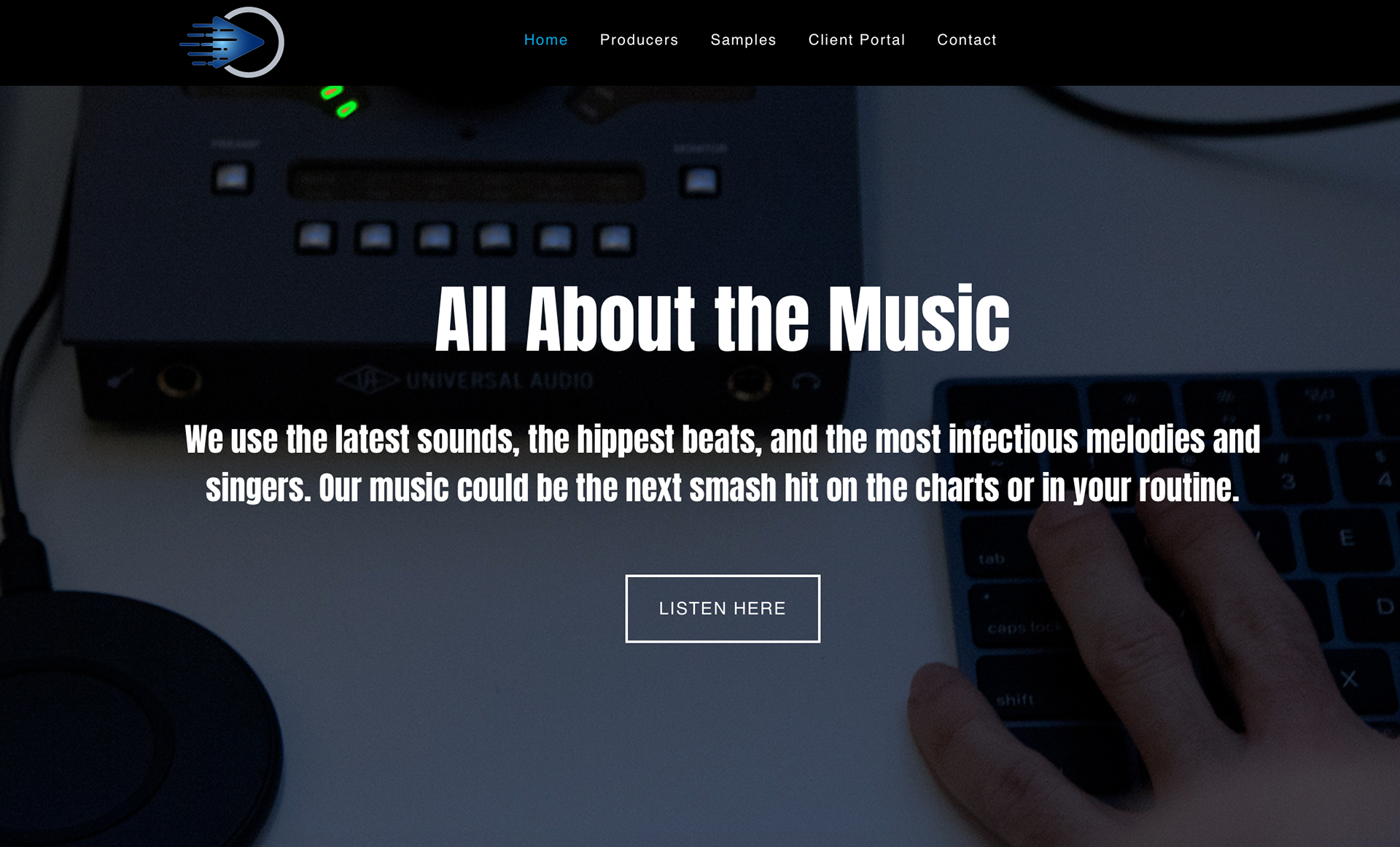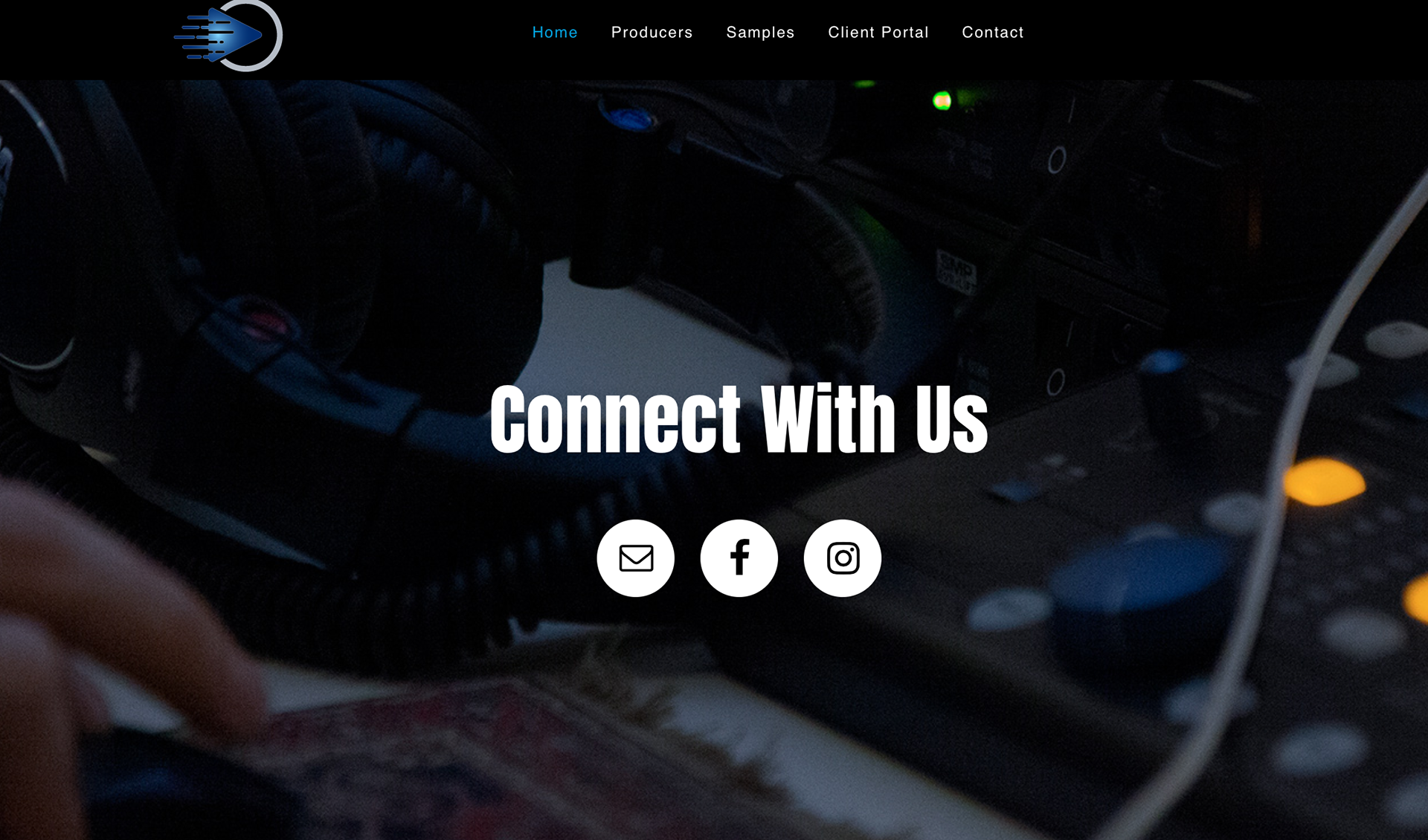 PunchFull Productions is a music production studio specializing in music for the competitive cheer industry. They provide 
custom music for routines that gets heard at the highest levels of this exciting world. They wanted a site that reflected the "punch" and quality of the music they consistently create.
PunchFull also wanted a client portal where the teams could upload documents, pay and check balance, and interact dynamically with the studio.